Westone Thunder IA Bass
Body is laminated ash, maple and walnut (If the finish is all red or all black the body is solid maple), 3-ply maple neck with rosewood fingerboard, brass nut., 34 inch scale 20 frets Single split-coil pickup. Volume, active and passive tone controls Active on/off and 'Dual Tone' switches. There have been at least 3 versions of this model.
Version 1
As shown in the 1981 and 1982/3 catalogues - Westone script logo on the headstock (Which is slightly longer than on later versions), plain brass knobs Magnet F-600B pickup (1981 catalogue), HF600B pickup (1982/3 catalogue). The 1982/3 catalogue lists available colours as Light Oak (Matt), Ash Black and Sunset Red (Gloss)Thanks to Mark B for these photos: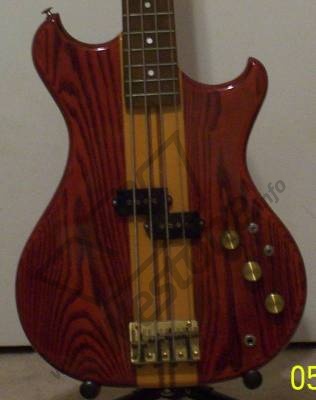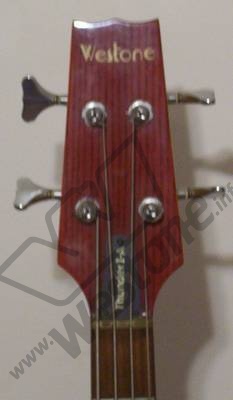 Version 2 (1983-85?)
As shown in the 1983 catalogue Hard Puncher I pickup 'Bird' W logo on headstock - headstock is shorter than on previous versions Active tone knob etched with B-O-T as on some PEQ knobs (Source - 1985 review)


Available colours listed as Light Oak, Black and Apple Red. At some point a white finish was added - the one below dates from 1985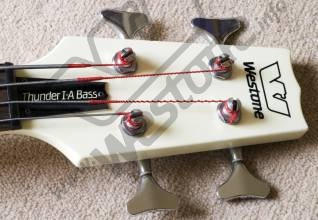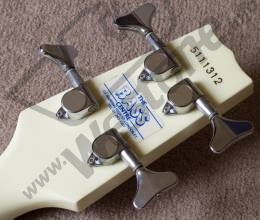 Thanks to Lee Wormley for these photos
Version 3 (1985/6 onwards?)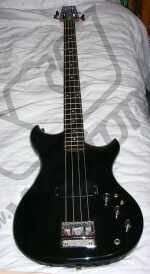 Different (Magnabass) pickup and chromed bridge. The Thunder IA bass was in production until at least 1988 (Features in the 1988 pricelist), I have seen a couple that seem to date from 1989, which implies that some later ones were made in Korea.
Paul Webber's Thunder 1A Story
Westone.info received the following account in March 2012 and have been given kind permission to post it, with associated pictures, as part reminiscence, history, and what have you. Thank you Paul.
In the past I've had one Westone Thunder 1 Bass and two Westone Thunder 1-A Basses. The first one I purchased at a store in Australia - Melbourne City VICTORIA (Store named: BRASHES). That one was the Cherry Red Westone Thunder 1-A with active pick-ups, I was a young teen at the time and I remember the 3/4 of an hour travel time into Melbourne City weekly for the layby (Layaway), also to get another weekly glimpse at my Bass, this was around 1983 I guess?
I regretfully sold this and purchased a five string Bass.
I'm a bit old school and liked the 4 string Bass, also being predominantly a 6 string guitar player as opposed to a Bass player (I learned Bass first) it's an easy match of the fret board. I was looking on eBay and I saw a Black Westone Thunder 1 (Non-active pickups), I won the bid and got my second Westone Thunder Bass. I met the guy ironically in Melbourne City and then after a general discussion we discovered that this Westone Thunder 1 he was selling was also in the BRASHES Melbourne City store and that he wanted to buy the Cherry Red one which I had already put a deposit on. It's a small world after all... Melbourne City BRASHES store must have had only two For Sale as I saw these within a week of them being put on display. I also know that there were no more after because after using mine for a couple of weeks I thought, wild (or whatever expression we used back then, perhaps Awesome! or Alright! Right on!), Well, I thought I should get another one! Unfortunately that was the last time BRASHES had them and BRASHES eventually folded as a business.
Anyway, I acquired the Westone Thunder 1 (Black) and soon afterwards a friend of my who I have known from my teenage years and band memberships loved the Bass so much he really wanted to buy it, so having just purchased a Steinberger Q4, I let this one go...
My son Joshua took up Bass and he took to the Steinberger Q4 and I couldn't take it from him so I let him have it. Because of my recording and music production work it's always good to have a Bass around that is a good weight and easy to use. I was looking on eBay and do the usual search Westone, Vantage, etc etc... Mainly just to see the guitars I grew up with. To my surprise up pops a Westone Thunder 1-A (Light Oak) as seen in these pics. This I purchased from the UK and had it shipped to Australia, so I know of at least three here in Australia! My Cherry Red one I know ended up in the hands of a well known band members cousin, Captain Spalding's Bass players cousin to be precise - http://www.captainspalding.com/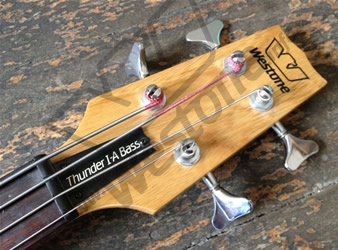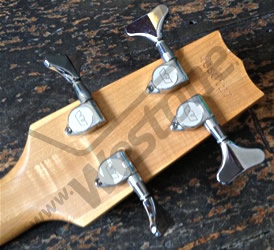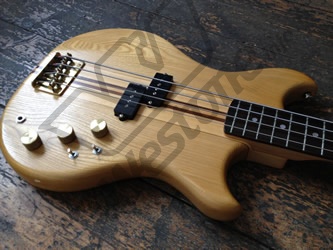 I now have a Westone Thunder 1-A (Light Oak), however this time I'm keeping the latest Westone Thunder 1-A purchase! I don't like to chance another possibility that another may present being that we are nearing the 30 year mark although I'm sure they're out there. I don't know where my latest Westone Thunder 1-A came from but it still had the original batteries in the back and I remember my 1980's purchase of the Westone Thunder 1-A (Red Cherry) and it had the exact same batteries. Why I remember these so well is because when I had to replace the Batteries (when they finally died) I remember as a young person trying to get the same batteries here in Melbourne Australia and couldn't find them, who would have thought that after a Westone Thunder 1-A purchase nearly 30 years on that the unscrewing of the battery cover would reveal an original battery pair, drained of power of course... I haven't searched to see if they actually make 9V batteries in Japan anymore?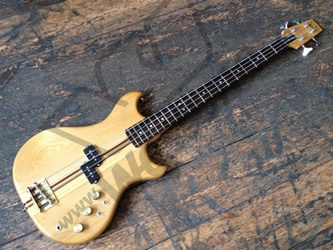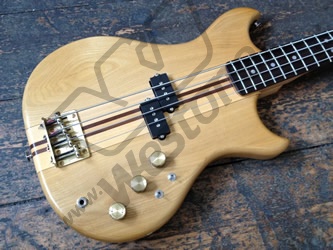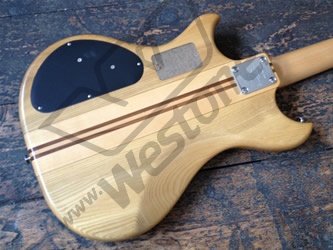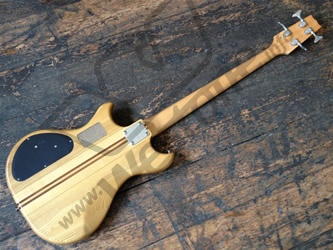 What I'm surprised at is that these Basses still play like they were new, only better.
Well, that's my Westone story! Awesome Basses...
Thanks,
Paul Webber
PS: It might be a bit trivial but for history sake and a bit of nostalgia I actually have pics of the original 2 x 9 volt batteries that the factory put in the Thunder 1A Bass. They are:
NEW LAMINA
HI-POWER
DRY BATTERY
006P 9V
MADE IN JAPAN
TOKYO TAKASAGO DRY BATTERY CO. LTD.
TOKYO
MONTH 03 YEAR 1984