Westone Spectrum LX (X198)
The only difference between the Spectrum FX and LX is the neck - bolt-on on the LX, set on the FX
Solid Maple body,
Hard Maple neck,
Rosewood fingerboard with graphite nut 25.5 inch scale, 22 frets.
Pickups - two Magnaflux II UBC (Neck and bridge) and one Magnaflux IV (Mid)
Master volume control (Push/pull for coil tap), two tone controls (Push/pull for mid pickup on/off and bridge pickup phase reverse)
Bendmaster FT trem with FT string lock
First appears in the 1985 UK catalogue, available in Candy Red, Metallic Black, Pearl Burst or Candy Blue Listed at $425 in the Jan and April 1985 US pricelists, rising to $450 in Sept 1985 and $575 in the August 1986 pricelist which also features a new finish, black with red graphics (Japanese flag - pictured in the 1986 Spectrum catalogue) at $599. The LX does not appear in the April 1987 pricelist.

The following pictures are of a Candy Red Spectrum LX, with serial number 5011333. Thank you to Jerôme Pasquer for them.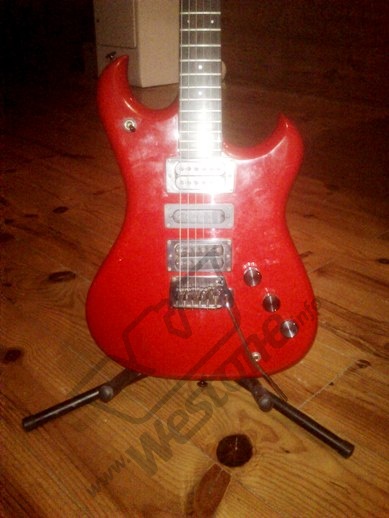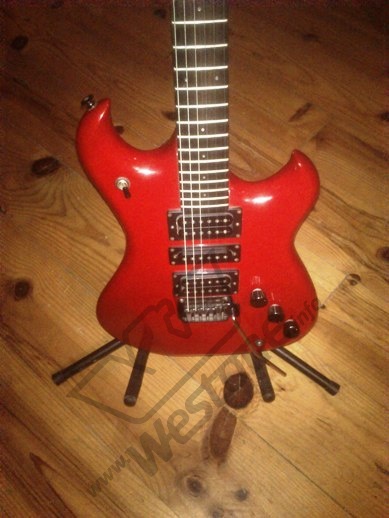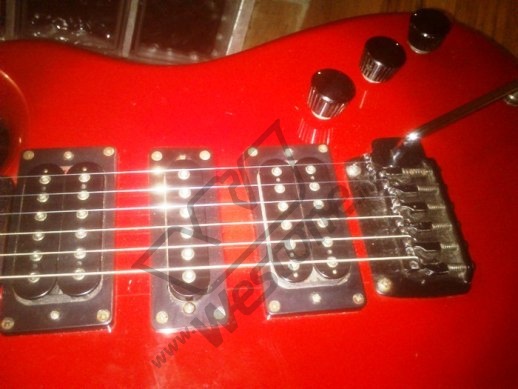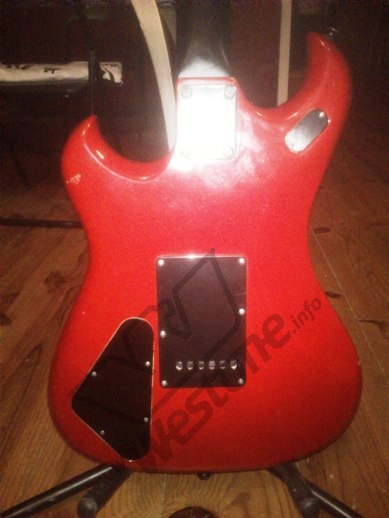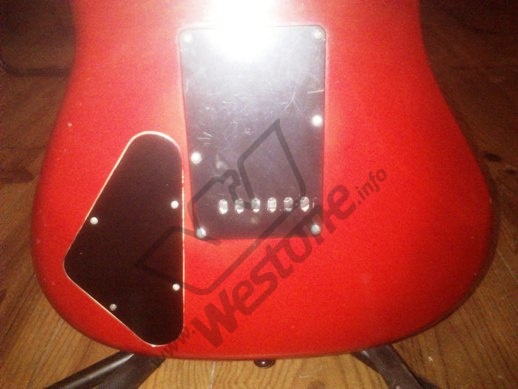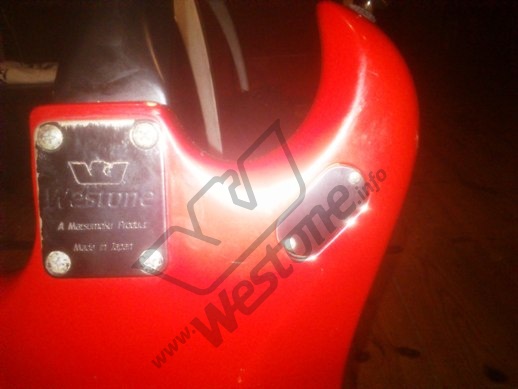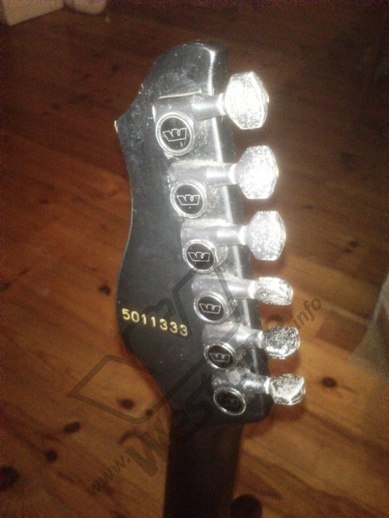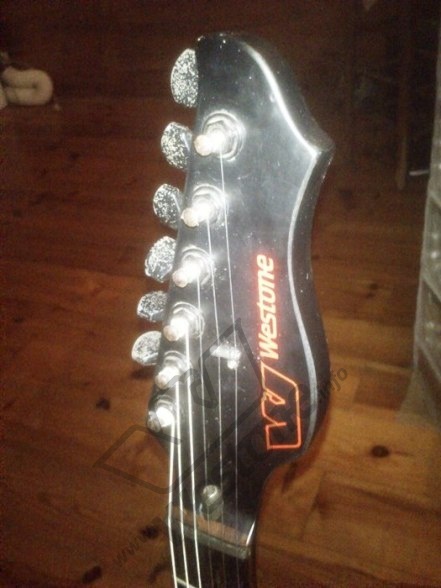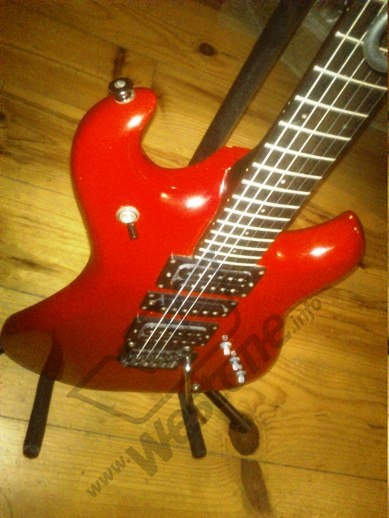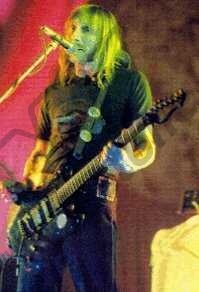 Dave Brock of Hawkwind and his Spectrum LX
Buying tips - check the trem is complete, parts may be very hard to obtain.
The pickups may not be the ones listed in the catalogues - see the UBC pickups page for details